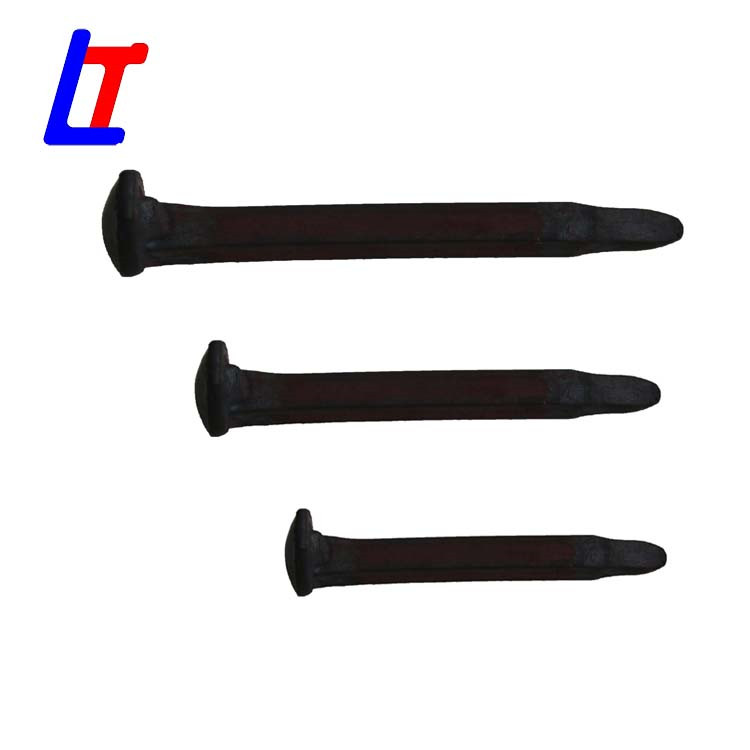 BASIC INFO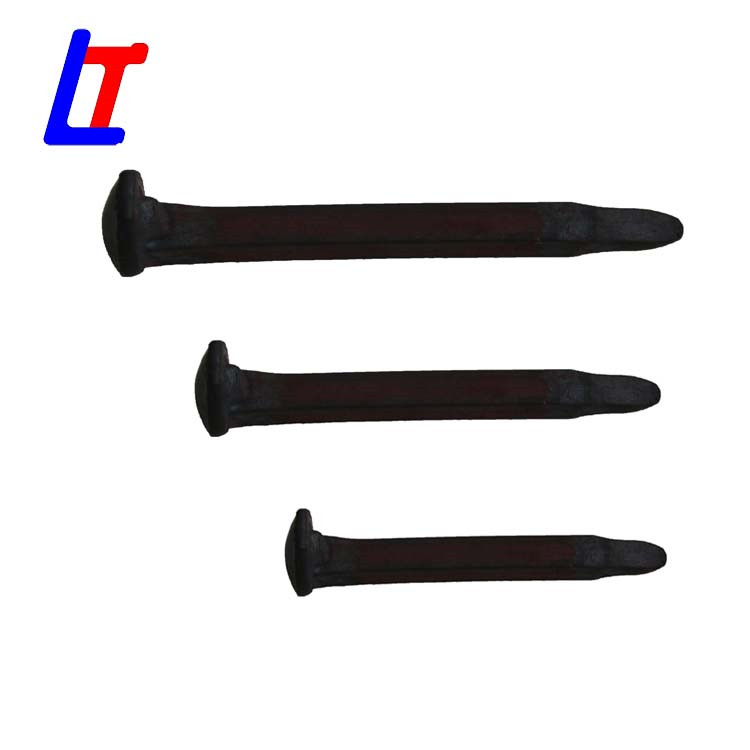 Rail dog spike is a large nail with an offset head that is used to secure rails and base plates to the sleepers in track. The rail spikes are roughly chisel-shaped with a flat-edged point. The spike is driven into the sleeper with the edge against the grain, which gives greater resistance to loosening. The main function of the rail spike is to keep the rail in gauge. Rail dog spikes provide a strong, steady and cheap solution to securing rail track.
Applications
The rail spike are used in many countries from coal and gold mines to sugar plantations, peat works, garden festivals and leisure parks, as well as in some heavy rail applications.Our dog spikes are manufactured in accordance with a number of international standards such as GB, AREMA or ASTM, BS, UIC quality standard.
Dog spikes are available in varying sizes to suit most applications. LT Rail Fastener factory can supply a range of popular rail spikes, at high quality with lowest price.
| | |
| --- | --- |
| Material | Q235 |
| Size | 3/4", 1/2", 5/8" |
| length | 3", 3-1/2", 4-1/2", 5", 5-1/2", 6" |
| Surface | Plain or Dacromet |
| Moq | 1000 |
| Packing | 200LB kegs and wooden pallets |