How to control the quality of elastic rail clip?
How to control the quality of Elastic rail clip?
Over 44 years experience in manufacturing rail clip&Rail Tension Clamp since 1976 of LT Rail Fastener manufacturer,Safety is very important to very passenger,and quality is our first principle when we sell the Rail Fasteners.and we produce the elastic rail clip according to ISO9001/2008 Standard and the requirement of Clients.

Firstly,For Raw material checking. Regular confirmation of materials: arbitrary furnace Numbers are selected by the quality inspection department of the company and sent to the third party for testing. The third party test results are compared with the company's internal test results for confirmation every year
Chemical composition analysis of material 60Si2Mn
Si 1.50-2.00 S<=0.020
60Si2Cr S<=0.020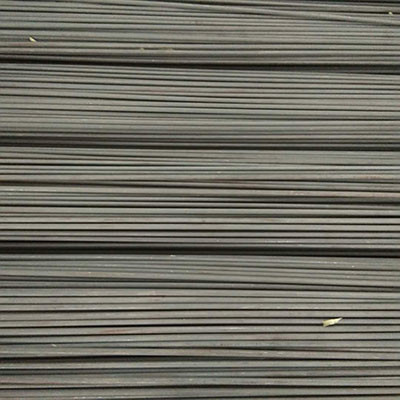 Secondly,Tempering microstructure requirements: uniform tempering troostite and sorbite, the heart allows a small amount of intermittent iron elements
Thirdly,The elastic rail clip process of producing:Control of the cutting material size of rail clip-Heating(The temperature is controlled by temperature control meter in the process range)-Mould in good condition-Quenching-Inspecting(hardness/metallography/Clamping force/The fatigue test etc)
Generally,the hardness be 42-47HRC,the fatiguest test more than 5 million cyclings.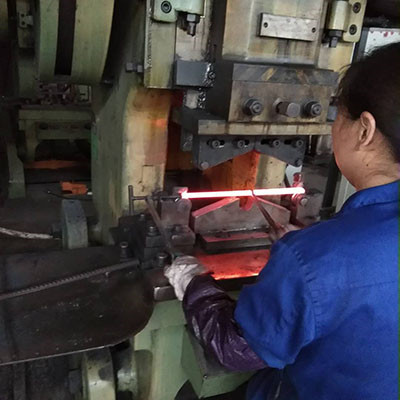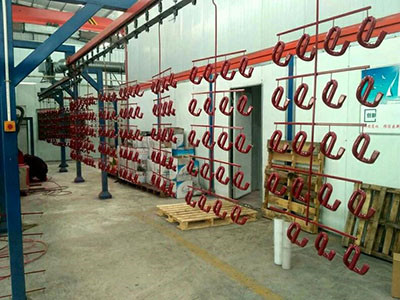 The Last,Packing.we use standard export carton for the rail clip and confirm all the rail clip arrived in good situation.